Reverse Progesterone What is it?
Wondering What A Reverse Progesterone Is? Already Know Just Need A Refresher? Sam Is Here To Help With This Short Video. Enjoy.
"What do I need to measure Reverse Progesterone?"
What exactly is reverse progesterone? Reverse Progesterone has become a popular term in dog breeding recently, but what is it and more importantly should you be doing it? CanineP4 offers several progesterone systems that will measure reverse Progesterone. Here is part of the test timing chart for the Cube Vet Reverse Progesterone system!
The Cube Vet is a clinical level system that we recommend for its precision and accuracy. The Cube Vet Makes it easy to monitor the drop in progesterone to the point the near whelping point. The Cube Vet offers all the testing you need for your breeding program including T4, cortisol and many other tests!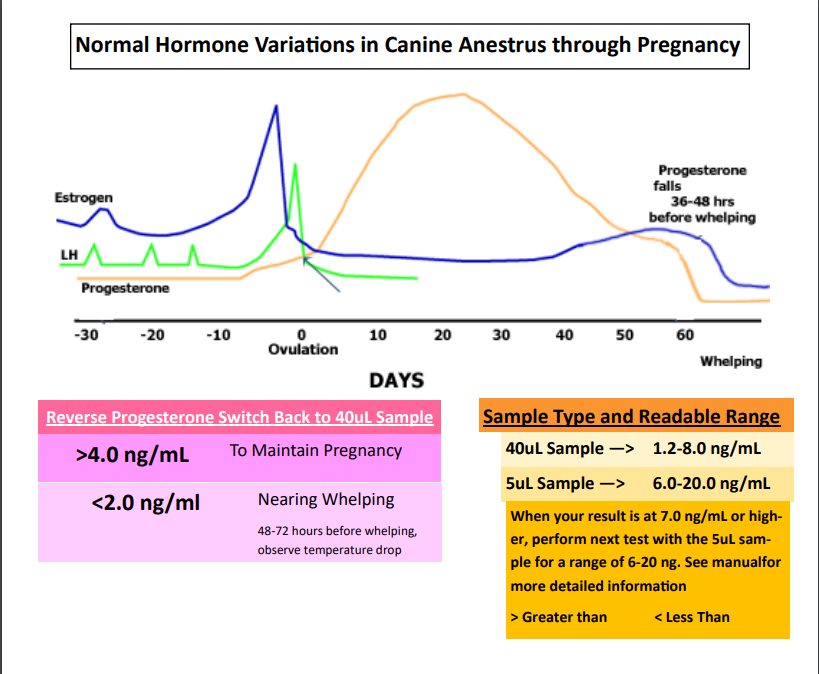 The Cube Vet Clinical Level Progesterone Analyzer.
The Cube is a great way to test progesterone and to do your reverse progesterone testing! As a breeder you also know there is a lot more to dog breeding than just progesterone timing, 1st your dogs need to be healthy and ready to breed. The CUBE-VET can help with that too, including a host of health indicators tests such as T4, Fructosamine, CRP, and much more.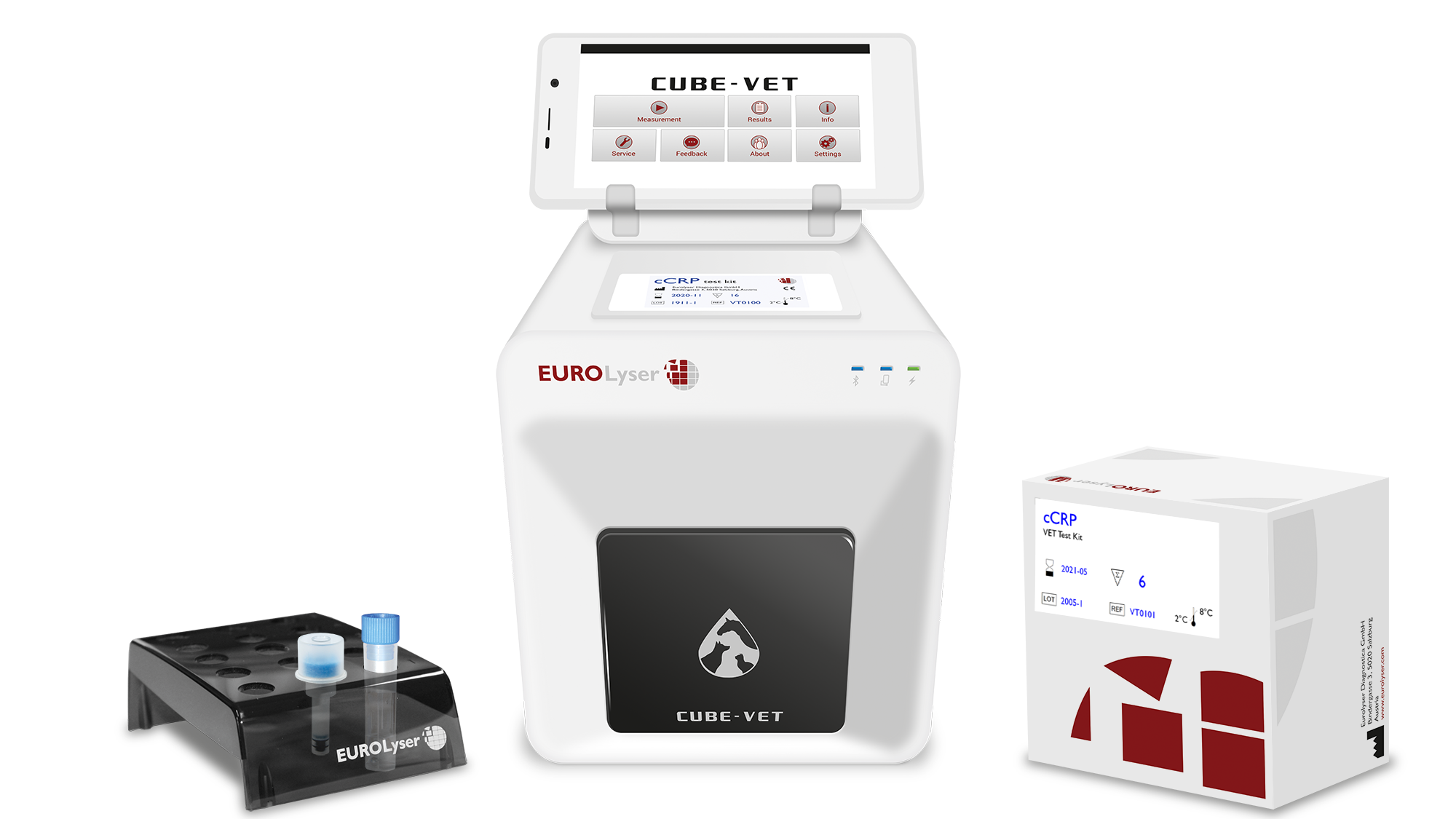 For more information on the Cube Vet Clinical Level Progesterone analyzer just give us a call at 844-673-7378 or click on the image to go to the full product page. There you will find videos and everything you need to make your best decision!
CUBE-VET - Reproduction Startup Bundle.
Your purchase also comes with everything you need to start testing on day one. Get started as soon as you receive your CUBE-VET! It's Easy and so Profitable
Free (6) Canine Progesterone Test Kit

CUBE-VET Analyzer

5 Position Buffer/Serum Tube Rack

Seiko SLP 650SE Printer + extra printer paper.

Total Canine Blood Draw kit (10 ct.) (23G)

(200) Microcentrifuge Tubes

(20) Transfer Pipettes

Sharps Disposal Container

0.5-10ul Pipettor with tips.

20-200ul Pipettor with tips (not shown)

Micro Centrifuge + 3D Printed Counter Balance.

Blood Handling Instruction Document (not pictured)

Surge Protector

Plus each product comes with a 6-month replacement warranty!

Complete User manual. including helpful photo guides and step-by-step instructions.

US-based Sales and Service Support!

1-year replacement warranty!

Superior, Highly Reliable Austrian Engineering!

Complimentary Breeding timing chart.

Ongoing training and support.

Easy to reorder all your supplies and kits right here on caninep4.com!
CUBE-VET - Reproduction & Health Analyzer
Included with your purchase with or without printer (use the dropdown below to order with printer or not)
Free (6) Test Progesterone Kit

CUBE-VET Analyzer

A complimentary Breeding timing chart

Manuel

Online training portal

1-year replacement warranty

Ongoing training and support
Reverse Progesterone Testing!
The Cube Vet ( and many of the other systems at CanineP4) will make it easy for you to monitor the progress of your dogs pregnancy! While at the same time checking for ovulation and monitoring your dogs general healthy. It is a BIG Win Win!
Order your Cube Vet on this Page for the $100 discount!