When is the best time to breed in the dog's heat cycle?
Hello everybody and welcome back to the Canine Corner!
Today's topic;
When is the best time to breed a dog in her heat cycle?
The best way to pinpoint a dog's whereabouts in her cycle is through progesterone testing. 
In this edition of the Canine Corner, we'll go through what a progesterone test is, and how to use it to correctly time your dog breeding. 
P.S The video below includes all the information and more.
What is canine Progesterone?
Progesterone is a hormone that helps to maintain pregnancy.
For our purposes, it's simply a hormone that rises at the beginning of the dog's cycle and continues to rise in conjunction with the days of the dogs cycle. 
We can use these progesterone numbers to best time natural breedings, A.I and surgical. Well-timed breeding will produce more puppies, and poorly timed breeding will produce no puppies.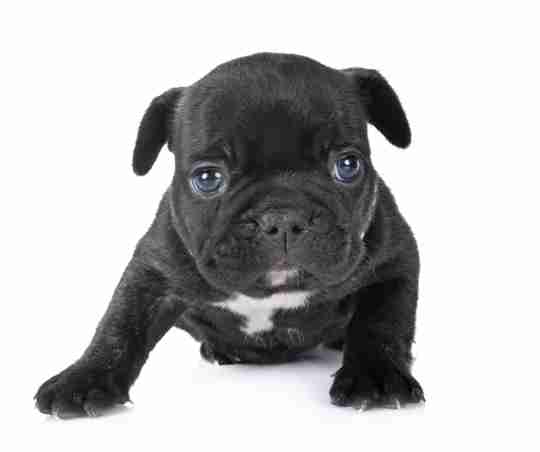 What do I need to test Progesterone?
Most vets will test canine progesterone for you. However, testing at home can save you a ton of time and money. 
To run your own testing you'll need. 
- A progesterone machine (V200, Finecare Vet, Mini Vidas etc...)
- Pipette
- Needles and blood collection supplies
We also recommend using a vortexor in most cases as well as a heaping helping of patience. 
Oversimplified, the testing process consists of drawing blood from your dog, spinning it down into serum in the centrifuge, and ultimately using that serum for the test.
Check out our Canine P4 Buyers Guide to find the right machine for you!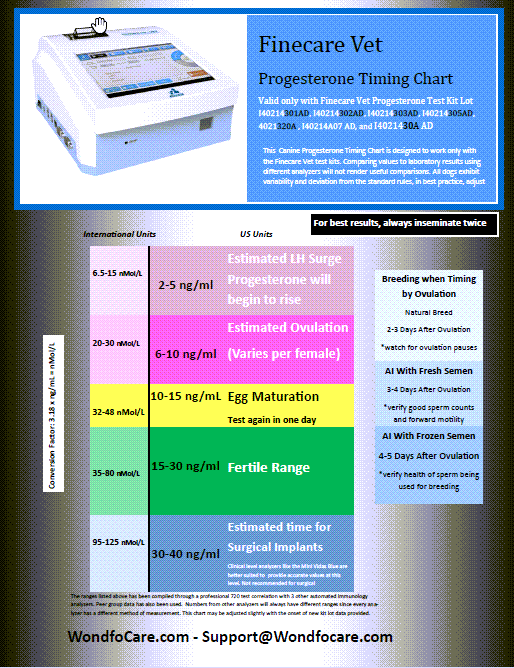 The best time to breed your dog.
Pictured above are the expected progesterone results based on the bitches cycle. In a perfect world, testing on an idexx machine, we would expect the numbers pictured above. 
Basically, we have a couple of different recommendations based on what kind of breeding you are doing. 
These are all calculated with day 0 being the first bloody show. 
Natural breeding: breed between 8-14 ng/l which should be around day 10-12. 
A.I Breeding: 12-18 ng/ml which should be day 11-13.
Surgical: 22 ng/ml or day 14. 
Keep in mind these numbers are only for an idexx and these ranges vary based on what instrument you are testing on. For example, the Finecare, V200, and Mini Vidas all have different range charts that correspond to certain days. 
Pictured left is the reading chart for the finecare, as you can see it reads a lot higher than idexx with the estimated ovulation being 6-10 on the finecare vs 5 on the idexx. 
There is also a lot of variation between dogs, this equation will fit most dogs, but there are a large proportion of dogs that will differ in their cycles.  
The video above goes through this in greater detail.
There is a lot that goes into correctly timing a breeding. Using progesterone testing to find the best day to breed is the best way to ensure timely breedings. 
When testing it's also important to use the appropriate chart. 
'Till next time!