Bionote Vcheck V200 Veterinarian Level Results in-house!
Care Credit 

Financing

 Available! Email us at 

Support@K9P4Go.com
Looking for a canine progesterone testing machine? Check out the V200!
Easy, Fast, Dependable, Veterinary Accuracy, and Very Affordable! 
The Bionote Vcheck V200 is used in over 7,000 Vet, research, and testing labs all over the world. Test in-house and save time and money, and fewer vet visits! Test on your time and get veterinarian-level results! Canine progesterone, TSH, T4 and so much more!
Superior Korean Engineering, US sales, and service. 
Veterinarian level results. 
Correlated to a Immulite 1000
Know exactly when to breed! Timing chart and reverse progesterone chart included.
2-year replacement warranty
Free (10) progesterone test kit!
Vet-level testing is now available to breeders small and large Exclusively here at CanineP4.com! 
"We are thrilled to be able to offer such a quality machine at this price." -Joe Decker, CEO
The V200 can process up to 4 samples per hour, 15 minutes per test.
Want something faster or need to run more samples, take a look at its bigger brother the V2400 by clicking this link! The V2400 can accept up to 24 test cartridges at a time, and process 70 of them per hour!
Included in your V200 (standard) purchase! 
Email and Training portal support when you need it!
The V200 (Standard) includes just enough accessories to begin testing right away!
Calibration set
Vcheck V200 Analyzer
Quick Guide & User Manuel
Small preset Pipettes 
Micro Centrifuge
(200) Centrifuge Cups
(5) Blood Draw Needles (23 gauge)
(10) kit of Progesterone FREE
V200 (Full bundle) purchase! 
Exclusive Professional Engineer VIP Support when YOU need it, including Phone, Email, Training Portal, and Chat!
The Highest Quality CanineP4 Signature Accessory Kit with Everything you need for easy and precise testing! 
These tools will make you a pro! Lab Level testing equipment makes it so easy and fast!

The Full Bundle includes everything you will need to get started:
Exclusive Professional Engineer VIP Support when YOU need it, including Phone, Email, Training Portal, and Chat!
(2) 20-200ul Pipettors, Japanese-Research Grade (includes 96 tips)
Vortex Mixer, Adjustable speed (professional sample mixing) *subject to substitution of equal or lesser value
Microcentrifuge, battery-powered, Japanese, single-speed, auto shut off, quick 6-minute spin
Uninterrupted power supply (keeps your analyzer running when you lose power and protects from electrical issues)
Custom 3D Printed Buffer/Serum Holders
Disposable Transfer Pipettes (Easy way to transfer Serum)
(200) centrifuge cups
(5) blood draw kit
(1) Roll Printer Paper
Vcheck V200 Analyzer
4-Position Vacutainer Holder
Calibration Set
Startup Guide & Manuel
 10 test kit of Progesterone FREE 
Video: Running a Progesterone Test (V200 Standard).
So Easy to Run a sample! Take a quick look! Imagine the Time and Money You will Save and Profit! Testing is shown using the base unit, not the bundle.
Full-color Progesterone Timing Chart for the V200!
Added Value Testing. T4, Cortisol, and More!
The V200 offers you Clinical Level Canine Progesterone along with many other important health screening tests all in one analyzer! Other health screening tests available (not included in your purchase) are listed below. All Easy to Run for a fraction of testing at your outside lab!
10 Test Progesterone Kit FREE with Your purchase!

Cortisol

T4 (Thyroid)

TSH

fPL 2.0 (Pancreatitis)

fSAA 2.0 (Cats)

D-dimer

NT-proBNP (Canine or Feline)

cCRP (Inflammation)
After testing your girl's progesterone for the best time to breed, the V200 will print out all the information for your dog's test, including printed reference ranges that tell you where in the process she is. The V200 Bionote is correlated to the gold standard Immulite 1000. Easy to use, with Superior Korean Engineering! 
Your V200 is Easy to use and so Profitable! You can order your V200 as a standard start-up system or with the Pro Signature Bundle. Just use the V200 Option dropdown to order your system with the startup kit that best fits your needs.

FREE Progesterone 10 Test Kit
You will receive a FREE 10 test Progesterone kit with your order!
Specifications
| | |
| --- | --- |
| Weight | 5.5lb |
| Testing Time | 15 minutes (Progesterone) |
| Power Source | AC/DC Adaptor (12V) |
| Screen | Touchscreen 7" Colour TFT |
| Size | 200 x 240 x 205 mm |
| Printer | Built-in printer |
| LIS/HIS Connectivity | HL7 v2.6 (PCD-01) POCT 1-A |
| Sample Required | Serum or Plasma (Heparin) |
| Special Feature | Auto hand-note recognition of patient's name |
This was so easy and effective really appreciate yall! I definitely recommend them!🙏🥃
Breeders choice for progesterone testing
The simplicity and fast results are amazing. This helps my breeding program 100% and pays for itself in the long run.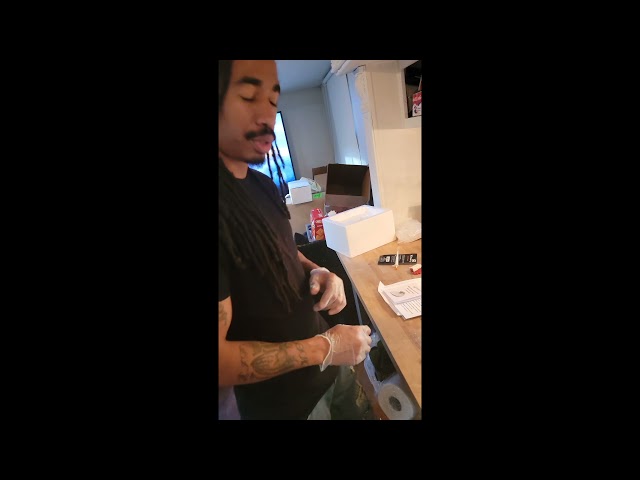 Great investment!
This machine pays for itself over time!
It's super easy to use and maintain.
I compared the results with the results I got from my vet the same day and exactly the same!
Extremely happy with my purchase and HIGHLY recommend!
Nice machine, Good support
I ordered the full bundle. I chose the V200 for the option to be able to do more than just progesterone. I have ran tick test, brucellosis and now progesterone. I messaged support with a question and they were fast to reply. They have also called to make sure I was doing ok and to make sure I new about videos. The literature and videos are very helpful. So far so good, time will tell when it actually is time to breed but very happy so far
Progesterone machine
Ordered the V200 bundle and it sure was a bundle. Great quick customer service and shipping definitely will be back soon for more items.